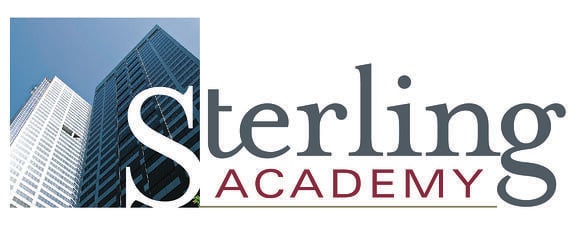 It is not unusual for someone to start a business while in high school or college. Sterling Academy offers 7 high school courses in Business, each equivalent to one semester in length (0.5 credit), that can give you a good foundation for your endeavors.
Full-time students at Sterling Academy can take these courses for their electives. If you are a full-time student at another school but your school does not offer these courses, you can enroll at Sterling Academy part-time and take the courses you wish; these courses are 100% online, and since we are an accredited school, you can easily transfer the credit from these back to your high school.
Marketing Essentials I
The engaging first semester of this online high school course in marketing is designed for students who are interested in how products are promoted and distributed in today's ever-changing business world. Basic marketing terms and economic concepts such as supply and demand, costs and profits, and advertising & promotions are examined in detail. Students will learn about money management, including establishing credit, funding a business, risk management and global trade. The course also covers the structure of business organizations and briefly touches on finance and business law, giving the students a well-rounded beginning to basic business concepts.
Marketing Essentials II
In the second semester of this dynamic online high school marketing course, students will further their knowledge of ethical selling and pricing of customer inventory, as well as hiring great employees and using databases to manage and maintain an array of crucial information. The course delves into topics such as workplace skills needed for communication and management on the job. Career development will be explored as students learn more about the use of copyrighted Internet resources and using various presentation styles. These marketable skills can be used and applied to all future coursework. During parts I & II of Marketing Essentials, students will think about issues that will enable them to have a greater understanding and appreciation for the opportunities and challenges faced in today's global economy.
Advertising & Sales Promotion
What comes to mind when you think of marketing? Does a favorite commercial jingle begin to play in your head? Or do you recall the irritating phone call from a company trying to sell you software you already have? No matter what your feelings are about it, there's no denying the sheer magnitude of the marketing industry. Every year companies spend $200 billion promoting their products and services—and that's in the United States alone! Experts estimate that by the time you turn 65, you will have seen nearly 2 million TV commercials, not to mention radio ads, billboards, and online advertisements. You're familiar with what it's like on the receiving end of a company's marketing efforts, but what's it like on the other side? In this online high school Advertising and Sales Promotions course, you'll learn how marketing campaigns, ads, and commercials are conceived and brought to life. You'll meet some of the creative men and women who produce those memorable ads and commercials. And you'll discover career opportunities in the field to help you decide if a job in this exciting, fast-paced industry is in your future!
Sports & Entertainment Marketing
Have you ever wished to play sports professionally? Have you dreamed of one day becoming an agent for a celebrity entertainer? If you answered yes to either question, then believe it or not, you've been fantasizing about entering the exciting world of sports and entertainment marketing. Although this particular form of marketing bears some resemblance to traditional marketing, there are many differences as well—including a lot more glitz and glamour! In this online high school marketing course, you'll have the opportunity to explore basic marketing principles and delve deeper into the multi-billion dollar sports and entertainment marketing industry. You'll learn about how professional athletes, sports teams, and well known entertainers are marketed as commodities and how some of them become billionaires as a result. If you've ever wondered about how things work behind the scenes of a major sporting event such as the Super Bowl or even entertained the idea of playing a role in such an event, then this course will introduce you to the fundamentals of such a career.
International Business: Global Commerce in the 21st Century
From geography to culture, Global Business is an exciting topic in the business community today. This online high school business course is designed to help students develop the appreciation, knowledge, skills, and abilities needed to live and work in a global marketplace. It takes a global view on business, investigating why and how companies go international and are more interconnected. The course further provides students a conceptual tool by which to understand how economic, social, cultural, political and legal factors influence both domestic and cross-border business. Business structures, global entrepreneurship, business management, marketing, and the challenges of managing international organizations will all be explored in this course. Students will cultivate a mindfulness of how history, geography, language, cultural studies, research skills, and continuing education are important in both business activities and the 21st century.