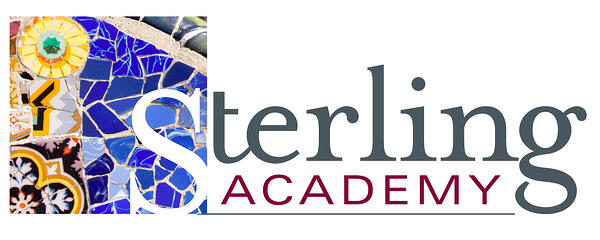 You can study Latin online at Sterling Academy. Most colleges require a student to have had 2 years of a foreign language in high school before being admitted into college. Which foreign language should you study? Here's why you should consider Latin.
Learning a new language engrains many different invaluable skills within a student, including, but not limited to, meticulous attention to detail, the strengthening of an analytical mindset and the ability to immerse oneself into the words of another culture. These skills, among others, are the very reasons most universities require that students learn a second language. Many students choose romance or modern languages, such as French, Spanish, German or Italian. However sometimes the best language to learn in order to master the aforementioned skills is to venture into the ancient world.
Latin, being one of the oldest languages still studied today, is full of complexities and countless tricks, which sharpen the mind and prepare students for careers in countless fields, including teaching, medicine and law. Not only does the Latin language provide such critical skills but it also opens one's eyes to a culture that existed thousands of years, creating a new understanding of our own world today. At the same time the complex nature of the language and grammar is comparable to a puzzle, turning the act of translating into a treasure hunt for the most accurate English version possible. If you are interested in a language, Latin is worth your consideration.
You can study Latin online for high school credit at Sterling Academy. Latin courses are not only available for Sterling Academy full-time students, but also students from other schools who do not have Latin courses available at their school. Since we are an Cognia/SACS accredited school, your credits are easily transferable to your local school.
Find out more!
If you would like to learn more about studying Latin online at Sterling Academy, or have any other questions about Sterling Academy, fill out the form in the right column and our Enrollment Counselor will contact you and answer your questions for you.