Teachers
Nicole Grant, Math teacher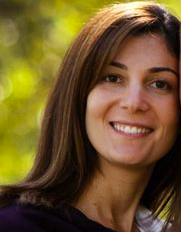 Nicole Grant has been teaching at Sterling Academy since the school opened in 2010. She graduated from the University of South Florida in 1997 with a B.S. in Special Education. She has certifications in Mathematics (6-12), Specific Learning Disabilities (K-12), and Elementary Education (1-6). Since graduating from USF, Mrs. Grant has taught in a variety of environments including parochial school, public school, private tutoring, and virtual school. She has a passion for teaching, especially in the virtual setting where instruction can be customized to accommodate students with different learning styles, backgrounds and goals. Mrs. Grant has two children and resides in Orlando, Florida. When not teaching, she enjoys running, cooking, and spending time with family.
Tim Ridgway, Math and Physical Sciences Teacher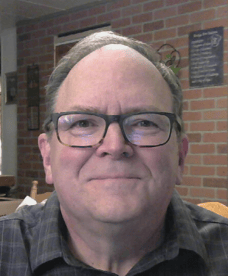 Tim Ridgway has taught middle school and high school science and math for 35 years in Southern California.
HomeBoyRidg, as his students like to call him, earned his Bachelor of Science degree in Chemistry in 1983 and started teaching in 1984 in Orange County, California. Since then he has taught in San Bernardino County. He has taught science, math, engineering, and was a teacher advisor for his public school's engineering club.
Lauren Oaks, Chemistry / Earth Space Science / Oceanography teacher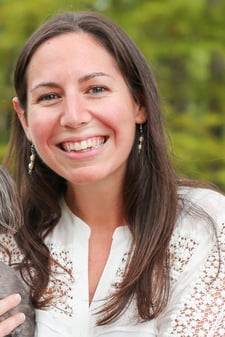 Lauren Oaks graduated from Virginia Tech with a Bachelor's in Chemistry and Master's in Secondary Science Education. Mrs. Oaks taught high school Chemistry and Oceanography in Virginia for 6.5 years. After the arrival of her son, Mrs. Oaks decided to leave the traditional classroom setting and begin teaching online, in order to stay home with her son full time.
In addition to sharing her love for science, Mrs. Oaks loves traveling with her family, taking pictures, and riding horses.
Samantha Green, Life Sciences and Language Arts teacher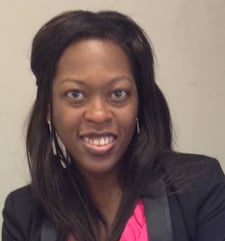 Mrs. Green has been an educator for over six years. Her teaching certifications are in Science and Language Arts for grades 6-12, and she has taught in both subject areas. She earned her Bachelor degree from University of Miami, her Masters in Educational Leadership from Concordia University and her Reading Specialist degree from Nova Southeastern.
Her love for education is only surpassed by her love for her son, an avid athlete and gamer, and her husband who she travels the world with. Mrs. Green takes pride in her work and strives to make her students successful in her classes and beyond.
Liz Restivo, Language Arts teacher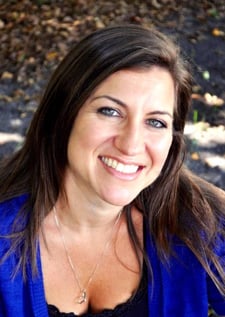 Liz Restivo has been teaching for over twenty-five years, both in the classroom and on the stage.
Dr. Restivo holds a BFA in Theatre, a Master of Arts in Teaching English, and a Ph.D in Educational Leadership. She is a Florida state certified teacher in English (6-12), Drama (6-12), and Exceptional Student Education (K-12).
In addition to her high school experience as an English Department Chairperson and teacher, Dr. Restivo is a private tutor, working with students on all the language arts sections of standardized tests, the writing process, and even theatre pieces for performing arts auditions. Dr. Restivo is also an accomplished drama and musical theatre director and has amassed a diverse (and fun!) acting resume.
Dr. Restivo currently resides in her hometown of Boca Raton, Florida, where she plays softball, cooks (and eats) vegan meals, and sings showtunes.
Beth Ho, Language Arts teacher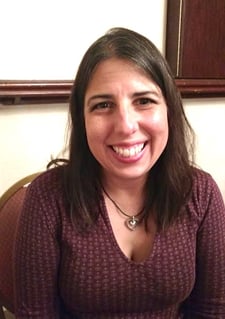 Beth Ho has been working in the field of education for over two decades, teaching English (and occasionally Mathematics) and working as an editor for several educational publications and databases. She has taught all academic levels from remedial to Advanced Placement, in addition to tutoring in English, Math, and SAT/ACT Prep. Mrs. Ho holds Florida certification in English with an ESOL endorsement and currently also teaches high school English at a small private school in Boca Raton, Florida.
In addition to teaching, Mrs. Ho is a novelist (as yet unpublished, alas), avid cook and baker, extreme sci-fi/fantasy/theater/music/literature nerd, Disney enthusiast, film buff, and happy mom to three kids and a 35 lb chihuahua.
Bob Strodtbeck, Social Studies teacher


Mr. Strodtbeck has been teaching in Orange County, Florida since 2005, and at Sterling Academy since the school opened in 2010. His service in Orange County schools has been split between five traditional schools and work in a charter school since 2012. The charter school operates much like Sterling Academy, in that all of the classes are provided for the students through a computer program. Along with this experience, Mr. Strodtbeck also brings his personal experience as a homeschooling father of his daughter and son, who were born in 1988 and 1990 respectively.
Mr. Strodtbeck carries a teaching certificate from the state of Florida in Social Studies, Art, and English, which includes endorsements in Reading and ESOL. He has been married to his wife since 1984.
Christopher Swanson, Social Studies teacher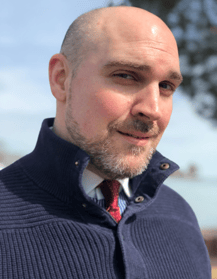 Christopher Swanson has been teaching since 2001. In that time, he has taught every grade from middle school up through undergraduate courses in college. He has taught mostly in and around Detroit, in high schools and multiple colleges since 2008. He has worked primarily online teaching since 2016. His BA in Secondary Education is from University of Detroit Mercy, and his MA in History is from Wayne State University. He lives with his wife and two children in Midtown and enjoys dancing, football and tailgating, traveling, and anything historical.
Andrew Winegarden, PE & Health teacher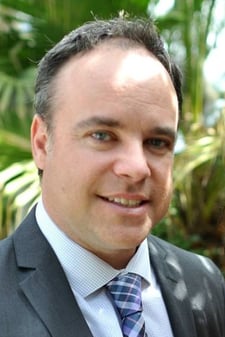 Andrew Winegarden graduated from Edinboro University of Pennsylvania with a bachelor's degree in Education and holds certifications in Health, Physical Education, and Social Sciences. Since then, Mr. Winegarden has been a teacher for 20 years at the middle school and high school level, teaching a variety of courses, in traditional and virtual school
settings. Mr. Winegarden is currently working towards his Master's degree in Online Learning Administration at American College of Education.
He has also had the pleasure of coaching football, soccer, golf, and baseball, and has served as a school Athletic Director for 3 years.
Mr. Winegarden currently resides in beautiful Saint Augustine, Florida
with his wife and 17-year-old daughter. For fun he enjoys playing golf,
cooking, traveling, and spending time with his family.
Richard Vital, Business teacher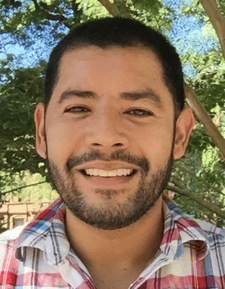 Mr. Vital holds a B.S. in Accounting from California State University of Los Angeles and a M.B.A in Management from Aspen University. He has been an educator for over 7 years with experience teaching on campus and online. Over the years of his teaching experience, he has taught courses in the Accounting, Business, Computers and Tax fields. He enjoys teaching and sharing his knowledge of business to help his students expand their interest in the field of business.
When Mr. Vital is not working, he enjoys staying active by exercising, biking, beach going, traveling and watching sports.
Sherman Sumter, Technology teacher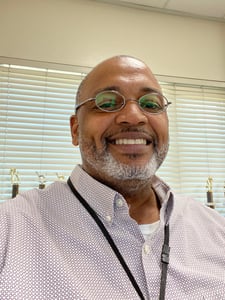 Mr. Sumter has been in education for 22 years. He started teaching at Wil Lou Gray Opportunity School in South Carolina in October 2011. Before starting at "The Gray," he taught for two years at C.A. Johnson High School in Columbia, SC as the Project Lead the Way and Media Arts Instructor. He also taught for 11 years at Ridge View High School, also in Columbia, as an Engineering instructor for the Architectural, Mechanical, and Pre-Engineering programs. However, education was not his first career choice. Rather, he was a Design Engineer for four years with Food Service Supplies in Columbia, SC in designing restaurants and commercial kitchens. He then worked for six years at Whiting Metals in Camden, SC where he designed stainless steel chemical reactors and storage tanks under ASME Section VIII and API 620 and 650 before deciding to cross over into the educational field.
Mr. Sumter received his Associate's degree in Architectural Engineering from Midlands Technical College and a Dual Bachelor's Degree in Business Administration from Limestone College. He is a former member of the Architectural Engineering Advisory Board at Midlands Technical College. He also spent 10 years as the finance chair of his church. In those ten years, he did a Pre-Design of their Holistic Wellness Center as well as helping to secure financing for the facility.
In his spare time, he likes to hunt, fish, plant fresh vegetable gardens, go to concerts, watch movies, hang out with his sons, and go to church. As an educator, he has a passion for students to grow and be successful in their career goals. He believes that they should never stop learning because life teaches you something new every day.
Kim Harris, Art teacher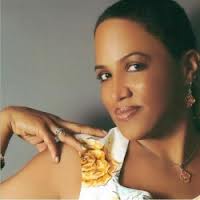 Kim D. Harris received her B.A. from Florida Atlantic University in Sociology, her M.Ed. in Guidance Counseling, Ed.S. in Curriculum Instruction, and a Doctorate in Higher Education from Union Institute & University. Prior to coming to Sterling Academy, she was a guidance counselor and classroom teacher for Broward County School Board located in South Florida. Dr. Harris recently designed the cover for Dr. Paul C. Gorski's book entitled, "Voices for diversity and social justice: A literary education anthology." In her free time she facilitates Kemetic yoga classes, writes poetry, paints pictures, and loves to cook vegetarian food for her family.
Yu Han Chang, Chinese teacher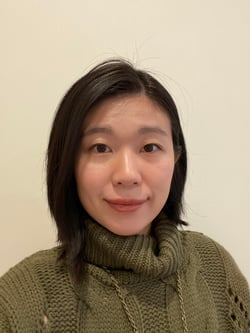 Yu Han Chang has over 7 years of experience teaching Mandarin Chinese in the U.S. Before coming to the U.S., she was an English teacher at a primary school in Taiwan. She holds a Master's Degree in general education at National Chengchi University.
She is passionate about education and has taught Chinese to both young learners and college students. Four years of experience teaching Chinese at the Chinese immersion program and 3 years of teaching high school students honed her skills in lesson planning and curriculum development. She will continue her career as a language educator and take efforts to facilitate cross-cultural communication.
Currently, she is teaching Chinese level 1 -5 to high school students for online school programs. She is very excited to be able to help Sterling students to build their Chinese skills!
During her spare time, she enjoys traveling, watching movies and spending time with her family.
Sara Wietbrock, Latin teacher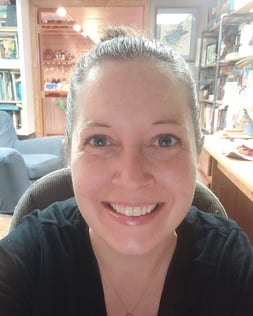 Sara Wietbrock graduated from Depauw University with a dual major in Classical Civilizations and English Literature in 2004. During her time at DePauw, she also spent summers excavating and sketching sarcophagi on an archaeological project in Turkey. After spending a 5th year as an Geographic Information Systems intern at DePauw, Ms. Wietbrock decided to continue her education and went on to earn a Masters in the Art of Teaching from Washington University in St. Louis. She spent the next six years teaching at a public school in St. Louis before relocating to her home state of Indiana. From 2012-2021, Ms. Wietbrock taught a fabulous group of students who won the Indiana Junior Classical League State Convention trophy every year and also performed highly on a national level. Due to a recent autonomic condition, Ms. Wietbrock has now exchanged her brick-and-mortar classroom for a virtual one in her home office. She currently lives with her husband and identical twin daughters in rural Indiana where they are pursuing a sustainable lifestyle
Christine Schneider, German and Music Appreciation teacher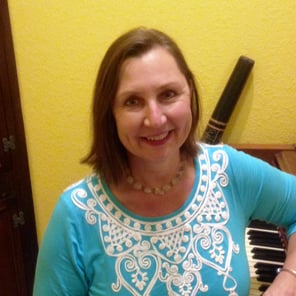 Christine Schneider is a native German speaker. She has taught German at a private high school in Austin, Texas, and tutors. Mrs. Schneider has a Bachelor's Degree in Music from the Boston Conservatory and a Certificate in Russian Church Music & Conducting from the Russian Orthodox Monastery in Jordanville, NY. Besides German language & culture and music, her passions include Interior Decorating, in which she holds a Certificate, and living with her family in the beautiful Texas Hill Country.
Evangeline Prosper, French teacher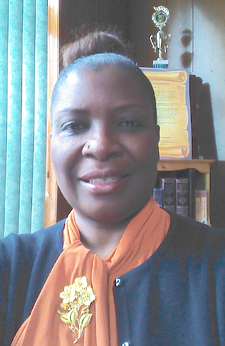 Evangéline Prosper, is a native French speaker, grew up in Montréal, Québec. She has lived in 6 different states, and currently resides in Benton Harbor, Michigan. She has been teaching for over 20 years in public schools K-12, virtual school, and community college. She has a passion for teaching all ages.
She earned her Bachelor of Arts in French and Science in Family Studies, and master's degree in Secondary Education with a French emphasis from Andrews University in Berrien Springs, Michigan, and earned a Master of Special Education degree (Cognitive Impaired and Learning Disability) from Indiana University in South Bend, Indiana. She is certified in Youth Mental Health. In her spare time, she enjoys spending time with family, crocheting, writing poems, traveling, sewing and taking walks on the beach.
Ligia Alves, Spanish teacher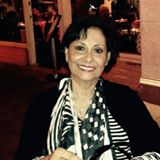 Ligia Alves is a native Spanish speaker with extensive experience teaching in the classroom. She graduated from the City University of New York, Queens College, with a B.A. in Psychology and continued to earn a Master of Arts degree in Education from Fairleigh Dickinson University in New Jersey. She is certified to teach K-12 Spanish.
Before going into teaching, Ms. Alves worked as a Staff Manager for AT&T. After leaving the corporate world to take care of her children, she followed her passion for teaching as a substitute teacher, and then went on to become the official Spanish teacher for The Washington Township Board of Education in New Jersey for ten years. She was instrumental in the development of the Spanish Curriculum.
Ms. Alves moved to Central Florida with her husband of 29 years in 2008. She enjoys exercising, quilting and oil painting. They have four children and three grandchildren.
Principal
J Lee Harshbarger, Principal
J Lee Harshbarger, principal of Sterling Academy since 2011, has a Master of Arts in TESOL (Teaching English to Speakers of Other Languages) from Azusa Pacific University in California and taught for 24 years. Previously, he worked as a site coordinator for a language school, in charge of teachers, curriculum, students, and business aspects of the school. He has also served as a team leader among teachers in a university's language program.
In addition, he has a B.A. from Anderson University in Indiana, with a Marketing major, a Broadcasting minor, and an emphasis in Music. He has more than 15 years of corporate business experience in fields including retail, insurance, and entertainment. He lives in San Antonio, Texas. He has lived in 6 different states, Japan and Taiwan, has worked in Beijing, and traveled to a number of other countries.