Teachers
Nicole Grant, Math teacher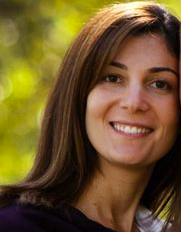 Nicole Grant has been teaching at Sterling Academy since the school opened in 2010. She graduated from the University of South Florida in 1997 with a B.S. in Special Education. She has certifications in Mathematics (6-12), Specific Learning Disabilities (K-12), and Elementary Education (1-6). Since graduating from USF, Mrs. Grant has taught in a variety of environments including parochial school, public school, private tutoring, and virtual school. She has a passion for teaching, especially in the virtual setting where instruction can be customized to accommodate students with different learning styles, backgrounds and goals. Mrs. Grant has two children and resides in Orlando, Florida. When not teaching, she enjoys running, cooking, and spending time with family.
Steven Kotowich, Math and Science Teacher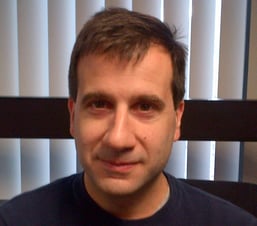 Steven Kotowich has been in the field of education for the past 23 years. During this time he has taught at the middle school, high school and college level. He has achieved Ph.Ds in the fields of physics and chemistry. He also has master's degrees in mathematics and education. Dr. Kotowich has always believed that teaching is a craft that is mastered over time and he tries to help all students reach their full potential. In his spare time, he enjoys doing home projects and continues to learn new things. He is always looking for opportunities to expand his knowledge base.
Lauren Oaks, Chemistry / Earth Space Science / Oceanography teacher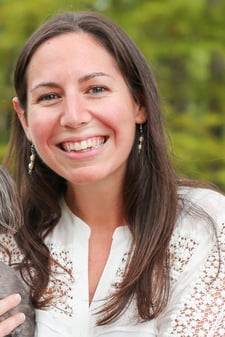 Lauren Oaks graduated from Virginia Tech with a Bachelor's in Chemistry and Master's in Secondary Science Education. Mrs. Oaks taught high school Chemistry and Oceanography in Virginia for 6.5 years. After the arrival of her son, Mrs. Oaks decided to leave the traditional classroom setting and begin teaching online, in order to stay home with her son full time.
In addition to sharing her love for science, Mrs. Oaks loves traveling with her family, taking pictures, and riding horses.
Emma Ouimette, Physical Science teacher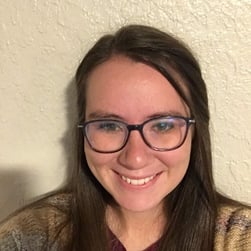 Emma Ouimette says, "I love teaching science!" She has taught at Pleasant Grove Jr. High and Oak Canyon Jr. High in Utah. She graduated from Brigham Young University with a degree for teaching Physical Science. Previous to teaching, she enjoyed working at summer camps for youth. Her hobbies include crochet, reading and being with her family. She seeks to help students succeed in their learning.
Rebecca Morales, Language Arts teacher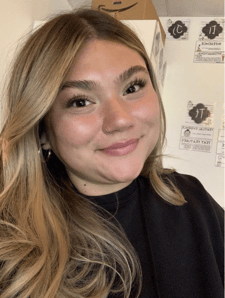 Rebecca Morales has been teaching English Language Arts for three years and has loved every minute of it! She has her Bachelor's in Elementary Education with a specialization in Special Education from the University of Northern Colorado, and her Master's in Secondary Education with an ELA emphasis from Regis University. She is also currently working on her Doctor of Education. Rebecca has a strong passion for teaching and learning and is so excited to share that with our students at Sterling Academy!
Liz Restivo, Language Arts teacher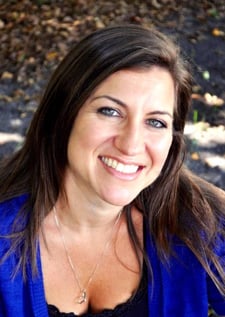 Liz Restivo has been teaching for over twenty-five years, both in the classroom and on the stage.
Dr. Restivo holds a BFA in Theatre, a Master of Arts in Teaching English, and a Ph.D in Educational Leadership. She is a Florida state certified teacher in English (6-12), Drama (6-12), and Exceptional Student Education (K-12).
In addition to her high school experience as an English Department Chairperson and teacher, Dr. Restivo is a private tutor, working with students on all the language arts sections of standardized tests, the writing process, and even theatre pieces for performing arts auditions. Dr. Restivo is also an accomplished drama and musical theatre director and has amassed a diverse (and fun!) acting resume.
Dr. Restivo currently resides in her hometown of Boca Raton, Florida, where she plays softball, cooks (and eats) vegan meals, and sings showtunes.
Beth Ho, Language Arts teacher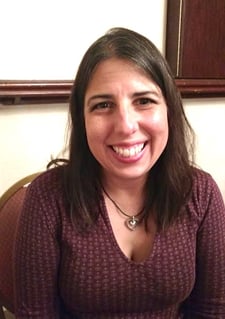 Beth Ho has been working in the field of education for over two decades, teaching English (and occasionally Mathematics) and working as an editor for several educational publications and databases. She has taught all academic levels from remedial to Advanced Placement, in addition to tutoring in English, Math, and SAT/ACT Prep. Mrs. Ho holds Florida certification in English with an ESOL endorsement and currently also teaches high school English at a small private school in Boca Raton, Florida.
In addition to teaching, Mrs. Ho is a novelist (as yet unpublished, alas), avid cook and baker, extreme sci-fi/fantasy/theater/music/literature nerd, Disney enthusiast, film buff, and happy mom to three kids and a 35 lb chihuahua.
Bob Strodtbeck, Social Studies teacher


Mr. Strodtbeck has been teaching in Orange County, Florida since 2005, and at Sterling Academy since the school opened in 2010. His service in Orange County schools has been split between five traditional schools and work in a charter school since 2012. The charter school operates much like Sterling Academy, in that all of the classes are provided for the students through a computer program. Along with this experience, Mr. Strodtbeck also brings his personal experience as a homeschooling father of his daughter and son, who were born in 1988 and 1990 respectively.
Mr. Strodtbeck carries a teaching certificate from the state of Florida in Social Studies, Art, and English, which includes endorsements in Reading and ESOL. He has been married to his wife since 1984.
Christopher Swanson, Social Studies teacher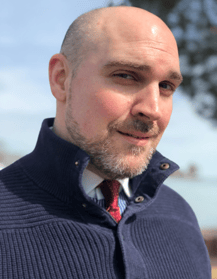 Christopher Swanson has been teaching since 2001. In that time, he has taught every grade from middle school up through undergraduate courses in college. He has taught mostly in and around Detroit, in high schools and multiple colleges since 2008. He has worked primarily online teaching since 2016. His BA in Secondary Education is from University of Detroit Mercy, and his MA in History is from Wayne State University. He lives with his wife and two children in Midtown and enjoys dancing, football and tailgating, traveling, and anything historical.
Andrew Winegarden, PE & Health teacher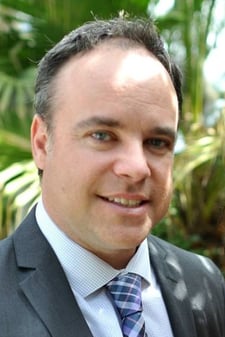 Andrew Winegarden graduated from Edinboro University of Pennsylvania with a bachelor's degree in Education and holds certifications in Health, Physical Education, and Social Sciences. Since then, Mr. Winegarden has been a teacher for 20 years at the middle school and high school level, teaching a variety of courses, in traditional and virtual school
settings. Mr. Winegarden is currently working towards his Master's degree in Online Learning Administration at American College of Education.
He has also had the pleasure of coaching football, soccer, golf, and baseball, and has served as a school Athletic Director for 3 years.
Mr. Winegarden currently resides in beautiful Saint Augustine, Florida
with his wife and 17-year-old daughter. For fun he enjoys playing golf,
cooking, traveling, and spending time with his family.
Richard Vital, Business teacher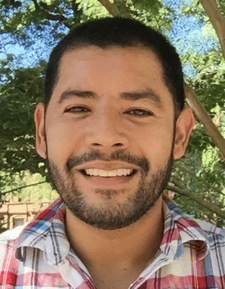 Mr. Vital holds a B.S. in Accounting from California State University of Los Angeles and a M.B.A in Management from Aspen University. He has been an educator for over 7 years with experience teaching on campus and online. Over the years of his teaching experience, he has taught courses in the Accounting, Business, Computers and Tax fields. He enjoys teaching and sharing his knowledge of business to help his students expand their interest in the field of business.
Melody Brewer, Technology teacher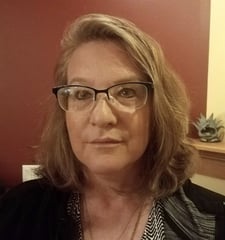 Melody Brewer has been a teacher for 32 years. She has taught at the elementary, middle school and high school levels. Mrs. Brewer has her Bachelor degree in Music Education and a Master's degree in Computers in Education. Mrs. Brewer has coached multiple sports along with advising FBLA, First Robotics and the Yearbook Club. She has a family with two teens who are very active and are involved in robotics and competitive swimming. In her spare time, she enjoys gardening, music, theater, and photography.
Kim Harris, Art teacher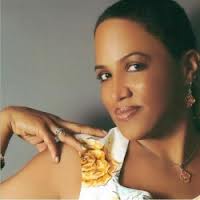 Kim D. Harris received her B.A. from Florida Atlantic University in Sociology, her M.Ed. in Guidance Counseling, Ed.S. in Curriculum Instruction, and a Doctorate in Higher Education from Union Institute & University. Prior to coming to Sterling Academy, she was a guidance counselor and classroom teacher for Broward County School Board located in South Florida. Dr. Harris recently designed the cover for Dr. Paul C. Gorski's book entitled, "Voices for diversity and social justice: A literary education anthology." In her free time she facilitates Kemetic yoga classes, writes poetry, paints pictures, and loves to cook vegetarian food for her family.
Yueming Guo, Chinese teacher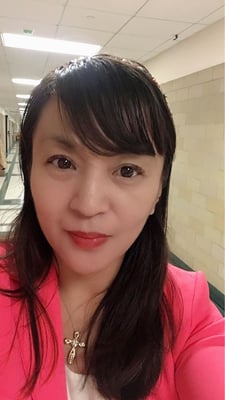 Yueming/Sophie Guo is a native Chinese/Mandarin speaker. She gained her master's degree from the University of Delaware for Teaching English as a Second Language. She is certified in teaching Chinese/Mandarin and ESL (English as a Second Language) in Virginia, Maryland, and Illinois. She has been teaching Chinese, Japanese and ESL for many years with different school districts and colleges, such as Cecil college, Chicago public schools, Appoquinimink school district, Reid Temple Christian Academy, and other schools. She loves her students. She is good at singing and dancing. She would like to try her best to help her students to improve their Chinese.
Sara Wietbrock, Latin teacher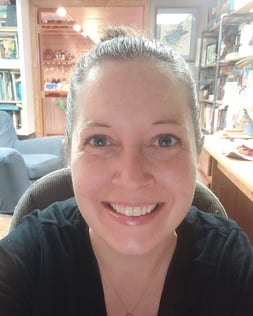 Sara Wietbrock graduated from Depauw University with a dual major in Classical Civilizations and English Literature in 2004. During her time at DePauw, she also spent summers excavating and sketching sarcophagi on an archaeological project in Turkey. After spending a 5th year as an Geographic Information Systems intern at DePauw, Ms. Wietbrock decided to continue her education and went on to earn a Masters in the Art of Teaching from Washington University in St. Louis. She spent the next six years teaching at a public school in St. Louis before relocating to her home state of Indiana. From 2012-2021, Ms. Wietbrock taught a fabulous group of students who won the Indiana Junior Classical League State Convention trophy every year and also performed highly on a national level. Due to a recent autonomic condition, Ms. Wietbrock has now exchanged her brick-and-mortar classroom for a virtual one in her home office. She currently lives with her husband and identical twin daughters in rural Indiana where they are pursuing a sustainable lifestyle
Christine Schneider, German and Music Appreciation teacher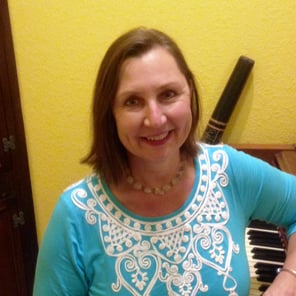 Christine Schneider is a native German speaker. She has taught German at a private high school in Austin, Texas, and tutors. Mrs. Schneider has a Bachelor's Degree in Music from the Boston Conservatory and a Certificate in Russian Church Music & Conducting from the Russian Orthodox Monastery in Jordanville, NY. Besides German language & culture and music, her passions include Interior Decorating, in which she holds a Certificate, and living with her family in the beautiful Texas Hill Country.
Evangeline Prosper, French teacher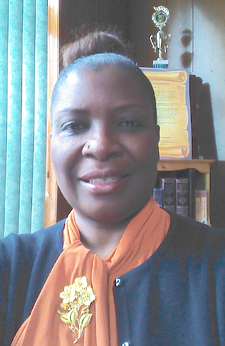 Evangéline Prosper, is a native French speaker, grew up in Montréal, Québec. She has lived in 6 different states, and currently resides in Benton Harbor, Michigan. She has been teaching for over 20 years in public schools K-12, virtual school, and community college. She has a passion for teaching all ages.
She earned her Bachelor of Arts in French and Science in Family Studies, and master's degree in Secondary Education with a French emphasis from Andrews University in Berrien Springs, Michigan, and earned a Master of Special Education degree (Cognitive Impaired and Learning Disability) from Indiana University in South Bend, Indiana. She is certified in Youth Mental Health. In her spare time, she enjoys spending time with family, crocheting, writing poems, traveling, sewing and taking walks on the beach.
Ligia Alves, Spanish teacher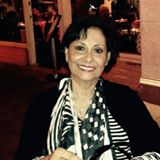 Ligia Alves is a native Spanish speaker with extensive experience teaching in the classroom. She graduated from the City University of New York, Queens College, with a B.A. in Psychology and continued to earn a Master of Arts degree in Education from Fairleigh Dickinson University in New Jersey. She is certified to teach K-12 Spanish.
Before going into teaching, Ms. Alves worked as a Staff Manager for AT&T. After leaving the corporate world to take care of her children, she followed her passion for teaching as a substitute teacher, and then went on to become the official Spanish teacher for The Washington Township Board of Education in New Jersey for ten years. She was instrumental in the development of the Spanish Curriculum.
Ms. Alves moved to Central Florida with her husband of 29 years in 2008. She enjoys exercising, quilting and oil painting. They have four children and three grandchildren.
Principal
J Lee Harshbarger, Principal
J Lee Harshbarger, principal of Sterling Academy since 2011, has a Master of Arts in TESOL (Teaching English to Speakers of Other Languages) from Azusa Pacific University in California and taught for 24 years. Previously, he worked as a site coordinator for a language school, in charge of teachers, curriculum, students, and business aspects of the school. He has also served as a team leader among teachers in a university's language program.
In addition, he has a B.A. from Anderson University in Indiana, with a Marketing major, a Broadcasting minor, and an emphasis in Music. He has more than 15 years of corporate business experience in fields including retail, insurance, and entertainment. He lives in San Antonio, Texas. He has lived in 6 different states, Japan and Taiwan, has worked in Beijing, and traveled to a number of other countries.