While attending high school online is an attractive proposition for students who travel, have medical problems, or are training or auditioning, those that have college aspirations - and their parents - may balk at the idea of an online high school because they worry that colleges will not accept them. However, an online high school diploma is not a barrier to college admissions.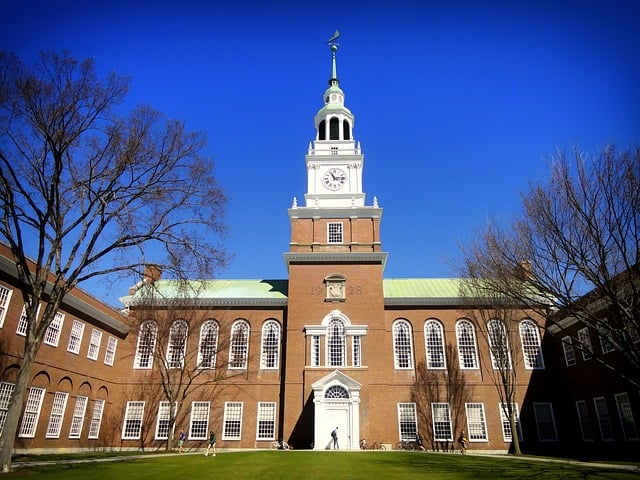 When reviewing applications, colleges generally do not make a distinction between online high schools and traditional high schools. What is important to the college admissions officer is that the student holds a high school diploma from a regionally accredited high school. Most are looking at the criteria for admission set by the schools: the number of credit hours completed in math, science, languages, and electives, for example. Colleges rarely mention online high schools on their admissions pages, and even the most prestigious of institutions accept homeschoolers.
What colleges really care about is the application presented to them by the students. They will look to see if the curriculum challenged the student -- and in that case, attending an online high school can give a student an advantage in that the student has the option to take electives not offered in traditional high schools, like Latin or digital arts or challenging life science courses. Colleges care about good grades and evidence that proves the student is a hard worker, particularly students who improve their grades every semester. Colleges then look at what the students do outside of school, like jobs or athletic training.
Those worried about how an online high school diploma looks to colleges can also combat that in the admissions essay, an opportunity to alleviate the concerns of admissions officers by describing challenging coursework, the discipline required to complete the coursework required for an online high school diploma, and any challenges that the student overcame.
What really matters is that the online high school diploma comes from a school that is properly accredited. College admissions officers are not as concerned about whether the school is a bricks and mortar school or an online one, as long as it challenged the student. Grades, test scores, community service, and work and life experience will be a much bigger factor in admissions than the high school the student attended, as the college admissions officers are looking for students who will be a good fit at the college itself.