Two important aspects of measuring your high school academic achievement for college admissions officers are your grade point average (GPA) and your scores on standardized college admissions tests such as the ACT and SAT. If you are strong academically, you can also pursue membership in honor societies to add recognition for your scholarly abilities.
Each honor society has somewhat different requirements to join. Some welcome online high school students along with traditional public and private high school students, whereas others have been specifically created to recognize online and homeschool students. Some are national in scope, and some are international, welcoming members from around the world. Some are for high school students only, and some also admit college students.
Some honor societies are general in scope, honoring overall scholarship.
You are probably familiar with the National Honor Society. If your school is not connected with the National Honor Society, consider Eta Sigma Alpha, which is a parallel organization established just for online and homeschool students. There are local chapters in some locations, or you can join the national society.
The National Society of High School Scholars is an international organization founded by a member of the Nobel family to help top-performing students transition into college and then into a career.
The World Scholar International Honor Society allows both high school and college students to join. Membership is based on a broad spectrum of criteria in addition to academics.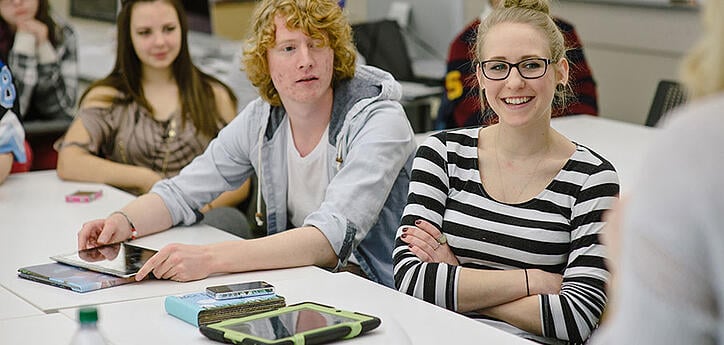 Some are subject-specific.
Mu Alpha Theta is a national honor society for students who excel in math. If your school is not connected with this society, you should look into Mu Eta Sigma, which is available to any student. The organizations differ in that Mu Eta Sigma membership is based on demonstrable standardized test scores, where you only need a teacher's recommendation to get into Mu Alpha Theta.
In addition to math honor societies, there are also honor societies for science, art, English, French, and Spanish.
Honor societies offer significant benefits beyond validating your academic abilities.
They can serve as a valuable resource to further your experience as a student. Many offer scholarships exclusively to members. And you can make connections with peers and professionals that could lead to a lifetime of exciting new opportunities for education, travel or work.
Some offer one-of-a-kind opportunities. For example, the National Society of High School Scholars not only awards scholarships, but also links members with major corporations for internships, and they invite members to attend annual activities in Stockholm associated with the Nobel Prize awards.
In addition to joining organized honor societies, if you take the PSAT as a junior and score well, you could earn a National Merit Scholarship – an honor that will definitely impress college admissions officers.
Seeking awards and other honors may seem self-serving or immodest, but the reality is that sometimes you have to make yourself known in order to be considered. Awards build self-esteem and confidence and they highlight your achievements as a scholar, volunteer, athlete, performer and so on.
Write it all down.
Your online high school maintains academic records for you. But it's all too easy to forget everything else you've been doing during your high school years. So keep a record of all your athletic activities, volunteer work, music lessons, classes you take at your parks and recreation department, etc. That way you'll have it all at your fingertips, both when you want to apply to an honor society and when you're ready to apply for college.