It's hard to imagine a bigger adventure for an American middle or high school student than the opportunity to live overseas somewhere or travel extensively with their family. But that kind of major change brings up an important question for parents: where will my child go to school?
Families sometimes relocate when a parent is transferred for a government or corporate job or a new military posting. You'll probably be in one place at least a year or two, so your school-age expat may be able to attend local schools or an international school. However, some families have members (maybe even the kids) who are stage performers or have similar careers that involve frequent, lengthy travel. Traditional classroom learning is not an option.
No matter why students are overseas, online schooling is an ideal alternative that can assure a top-notch education and help them thrive. A 100% online school such as Sterling Academy gives your family 100% flexibility. All your child needs to "go to school" is a computer and a desire to learn. They can log in from anywhere in the world that has a high-speed internet connection, and study whenever they are ready to do so.
A new perspective, beyond formal education.
Online schooling at Sterling Academy includes core curriculum requirements plus a tremendous range of electives. So without sacrificing their need for a quality formal education, your child can take full advantage of the wonderful new world that surrounds you in your new country, embracing opportunities to absorb the culture, learn the language, see the sights and other non-academic learning opportunities not available to middle and high school students back home.
That broad new perspective is bound to invigorate your student's educational viewpoint, too. And the flexibility easily accommodates additional travel or another move.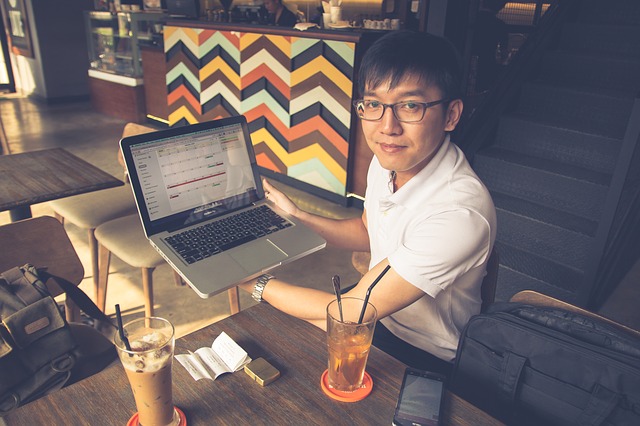 English language instruction.
Online schooling is delivered in a familiar language and is based on the American approach to education that emphasizes curiosity, discovery and problem-solving. This can greatly reduce stress for students wondering how they'll keep up in a school where they don't speak the language or know the customs.
Teachers who understand.
Our certified online teachers are caring and talented as well as knowledgeable. They understand how the process of web-based study differs from a traditional classroom experience. And they understand what your student is going through as he or she learns to function on their own, outside the confines of a brick-and-mortar school setting.
Online teachers are also accessible. Study time is entirely self-paced, controlled by each student. Whether your child moves quickly through subject matter or slows down to be sure they're really grasping the new concepts and facts, it's all about learning. Teachers serve as mentors and guides, so when your student gets stuck or has questions, they can schedule a time to meet with their teacher, one-on-one, to get all the help they need.
Accreditation that instills confidence.
Sterling Academy is regionally accredited by AdvancED, through the Southern Association of Colleges and Schools (SACS). This is a nationally recognized network of independent agencies that verify education scope and quality for public and private K-12 schools and colleges.
Accreditation enables the transfer of credits earned at your former school to Sterling Academy, eliminating parental worries about educational redundancy or back-sliding. And with our accreditation, credits earned through Sterling can be transferred to colleges or another school. So when you graduate, you will earn a diploma from an accredited American high school.
For students living or traveling overseas, 100% online schooling offers a top-quality American-style education that also ensures maximum opportunity to benefit from the overseas experience itself.