Geography is one of those middle school subjects that involves learning lots of place names and other facts. It can feel overwhelming and, for some kids, a bit dry. There's no need for that, though, because geography lends itself perfectly to online games and other interactive resources.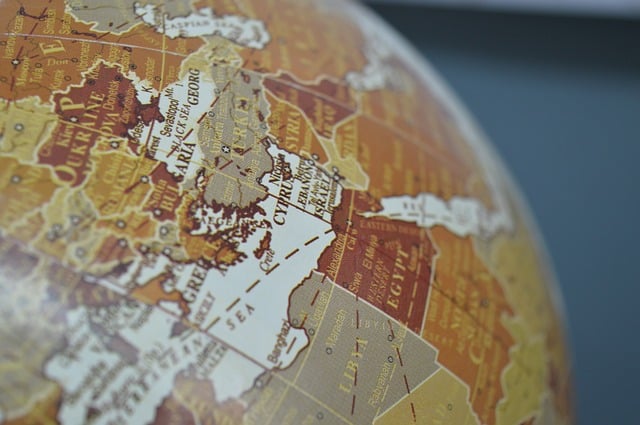 Games make it fun to reinforce what you're studying about geography and dig deeper into any aspect of geography that interests you. Middle school students often find these learning games as entertaining – dare we say addictive – as their favorite video games.
The games listed below are so much fun we bet the rest of your family will want to play along, too. With the one noted exception, these are all browser-based.
Learn along with hosts Tim and Moby the Robot, through online games and animated videos. Geography lessons are based on themes such as map skills, time zones, latitude and longitude, etc. There is a free featured video each day, or you can subscribe to access any of their content.
This is an easy-to-play question-and-answer game that lets you rack up points on your Trekmeter for every correct answer. To start a game, you select either the world or the United States, then a region. You can choose questions from six categories – locations, places and regions, physical systems (land, air, water, living things), human systems, environment and society and uses of geography, which offers a historical perspective.
This game shows you a world map and a random Google Street View image. You click the map to guess where the image is from, then the game tells you how far off you are – the closer you are, the more points you win. Each game includes five photos. You can also choose games for particular countries or cities.
Of course National Geographic has an outstanding site to help middle school students learn more about geography. You can watch videos, learn interesting animal facts, play interactive games and more by registering for a free account, which also comes with additional videos and games and the opportunity to earn badges. Premium paid subscriptions offer streaming video shows and are available by the month or year at low cost.
No matter what part of geography appeals to you, this site gives you a chance to learn more about it through videos, quiz games, interactive diagrams, presentations and activities. There are 16 topics to choose from, including ecosystems, volcanoes, natural resources, seasons, glaciers, oceans, global warming, glaciers … you get the idea. Many of the videos are free, although some of the interactive options do require a subscription. You can try some of the interactive activities, games and tools to decide if you want to subscribe.
Sheppard Software Geography Games
These games are designed to help you get a "mental map" of the world – from the big picture of continents down to local landscapes. You can choose worldwide or regional games, try your hand at completing the World Landmarks puzzles and check out the Fact of the Day. Everything on the website is free, though there is also a "no ads" subscription option.
You get a regional map and a trivia question, then you have to pin the map to guess the answer. Hints are available, and you get extra points for fast answers. Choose from categories such as history and current events, arts and culture, etc.
Sid Meier's Civilization Series
Available for PC, Mac or Linux, this amazing, award-winning (and not free) series of turn-based strategy games uses real historical figures and geographic images. The goal is to become Ruler of the World by "establishing and leading a civilization from the dawn of man into the space age." Who wouldn't want to do that?
So are you ready to go exploring? Who said geography was dry?!