There is a lot of criticism in the news and in other places of debate in society about the American education system. This generally includes discussion of how much lower Americans score on tests -- particularly in math and science -- than students in other industrialized countries.
One such article came out in December 2010, entitled "Why Shanghai schooled the US: Americans think they're too smart to work hard." In this study, 15-year-old students in 60 countries were tested in science, math, and reading. American students ranked 17th in reading, 23rd in science, and 31st in math. The top scoring students in all three areas came from Shanghai, China.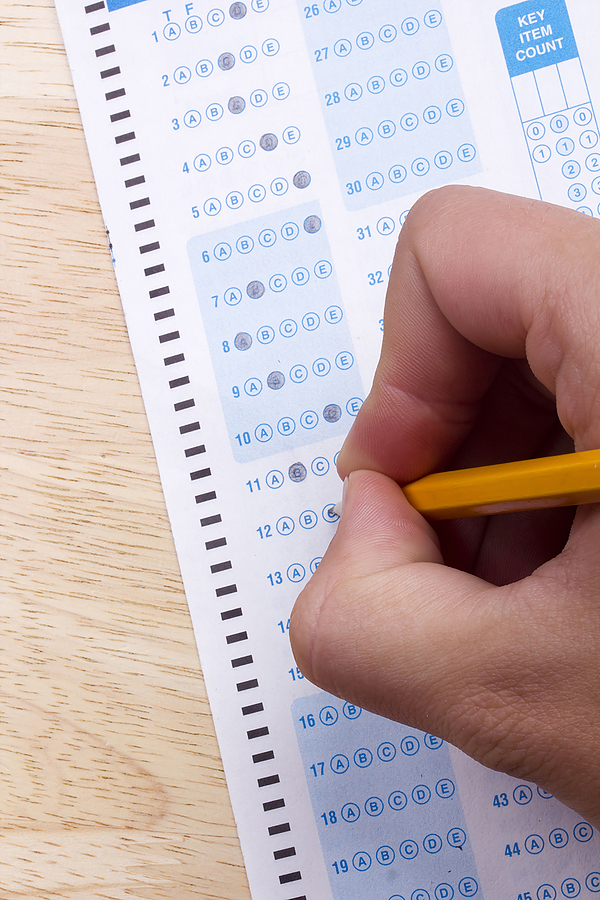 First, let me give you a little cultural background here. In East Asia, your performance on a test is a very serious matter. In the USA, we have the SAT or ACT, which do have a strong influence on admittance into college. However, there are other factors that are considered for admission. This is not true in most cases in East Asia, though. There, the ONLY thing that counts is your test score. And generally, how high you score depends on where you can get into college. Then, where you graduate from college determines what kind of job you can get. Here in the USA, most employers don't care that much what school you went to, but it makes a huge difference there. So, there is intense pressure on high school students to get as high a test score as possible, because the nature of your whole future life rests on your ability to test well.
With that kind of extreme importance to a test score, certainly it is fuel for motivation to succeed, and it has a lot to do with so many high test scores coming from East Asian countries. But now let's look at the rest of the story.
I was teaching English at a university in Beijing at the time the above-mentioned article came out, and I presented the article to my students to see what their reaction would be. I was expecting them to exude pride in the fact that China scored on top in all three. What I found instead was that they were not impressed. They responded in a bit of a dismissive tone, "Test scores don't mean anything." I asked them to explain. They said, "Students can get great scores on tests, but it doesn't mean that they will do well in the workplace." They proceeded to tell me stories of students who got top scores on tests, but once they got a job, they couldn't get along with people, or couldn't figure out how to do tasks on their own, or in some other way could not effectively function in the workplace.
American educators often try to emphasize that test scores don't adequately assess all the abilities of students, but politicians and people in society often dismiss these claims, viewing them as defensive claims to try to justify the low test scores, thus not really valid. Yet here were students in a country who got top test scores saying the same thing -- that test scores don't accurately predict a student's ability to succeed in the "real world."
So, even though students in Shanghai who have gone through the Chinese education system can rank #1 in the world in reading, science, and math testing, a number of parents in Shanghai are eager to have their students study in schools that feature American curriculum and educational style. They crave the value American education puts on critical thinking skills and on creativity, among other skills.
Yes, it would be good if American students could get their reading, math, and science scores up into the top 10 again, at least. But if people outside of America are seeking to emulate or experience our educational style, why are we trying so hard to emulate the brutal pressure of their test-taking world?
J Lee Harshbarger
Principal of Sterling Academy